Perfect fruits quality system
Conscious and reliable producers have joined their forces at their own initiative. Through cooperation, they have created a clear, fully balanced and safe production system that guarantees top fruit quality in harmony with the nature.
Young at heart and ambitious people have taken up a challenge from conscious consumers. Food must be tasty, healthy and, first of all, safe.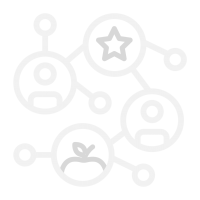 HOW DOES THE SYSTEM OF PERFECT FRUITS WORK?
THREE-STEP CERTIFICATION MODEL
All our fruits are produced in accordance with the certified quality system. Each fruit meets requirements defined by the majority of supermarket chains in the world. The system also reflects food criteria set out in EU food safety regulations. From the beginning of the season, our producers declare at which level of the system they will produce their fruits.
FOUNDERS OF PERFECT FRUITS
The assumptions of the Perfect Fruits System were developed by producers and leading scientists from research institutions in Europe in cooperation with practitioners and experts in plant protection and fertilisation.
INTERACTIVE AND MOBILE PRODUCTION MANAGEMENT SYSTEM
To inspect and support the production, an integrated IT programme was developed. It combines all production stages in one place. It is transparent, reliable and helpful for each participant in the whole production chain.
Are you interested in new opportunities for fruit trading or are you a fruit producer?
Jesteś zainteresowany nowymi możliwościami dla handlu owocami lub jesteś producentem owoców?
See how we operate!